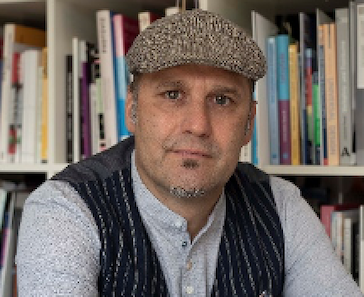 Christian Lunger
Christian Lunger from Tyrol / Austria has many hats & roles that easily fill24 hours a day and 365 days a year. He is father and husband, gamer and songwriter.
As a service & information designer, he ponders in interdisciplinary projects about how to create experiences in natural and city spaces that move and inspire people.
He teaches at University, runs the design & consulting company Motasdesign and the podcast www.geraumt.com. All dedicated to connecting people and places.
To enable sustainable mobility, you can increase the success of your investments by shifting your focus slightly from technology to people. What their needs are, what makes them tick, why and how they connect with places and products. When thinking about digital solutions, keep in mind that they support the very real experience of moving around in public places. We all use things only if we like to use them - or have to. But mostly...you know...to make our lives easy and fun.