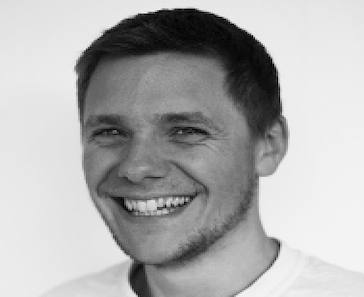 Damien ZISSWILLER
Damien ZISSWILLER has 15 years' experience in the field of consultancy and support for mountain tourism destinations. As an expert in mountain nature leisure activities, he has worked on numerous projects, ranging from the definition of tourist positioning strategies to the management of the operational implementation of projects. In this regard, he benefits from his excellent knowledge of the challenges mountains present, from the concept to the specific realisation. His expertise covers all the French mountain ranges.
Based in Chambéry at the Office of Mountains, Engineering Management and Development of the Territories of Atout, France, he also works at the Inter-Disciplinary and Scientific Mountain Centre at the University of Savoie Mont Blanc, as well as at the Institute for Research and Higher Studies in Tourism of Paris I Panthéon Sorbonne.
As for the Pyrenees, Damien was recently involved in the drawing up of a general plan for winter sports resorts featuring a benchmark for good international practices, commissioned by the Occitanie Region. Distinctive strategic positioning, diversification of activities, upgrading of skiing areas to current-day expectations, consolidation of economic models, adaptation of the governance strategies, guidelines for the new forms of tourist accommodation and mobility on the mountains; all these issues have been examined from the perspective of the goal of mountains that are accessible throughout the four seasons.
Synopsis presentation:
In this introductory speech to the Congress, we will look at the extent to which a significant change in the climate could have an important impact on mountain activities in the light of the findings of the scientific community and in particular the Intergovernmental Panel on Climate Change. In parallel, it is important to measure the carbon footprint of tourism and the past, present or future risks to the sector. The economic, environmental and social balances of mountain areas are undergoing a revolution: it has become necessary to take the time to structure genuine year-round tourist destination projects, relying in winter not only on skiing, but also on the other assets of the area. Nevertheless, sustainable tourism development is no longer a differentiating factor as some avant-garde territories were inspired a few years ago, this trajectory is now a necessity. But is this concept a myth or a reality?
In the second part, we will show that innovation is not only an opportunity, but also a necessity for our mountain destinations. In a world that is evolving at an ever-increasing speed, several obstacles need to be addressed in order to move from the popular discourse that is accompanied by great caution in its application to a true corporate culture that must consider change as an opportunity.
In addition to deciphering the issues and developments underway, the presentation will show that it is possible to be an actor and to act usefully, concretely and without waiting.
Presentation: Damien ZISSWILLER