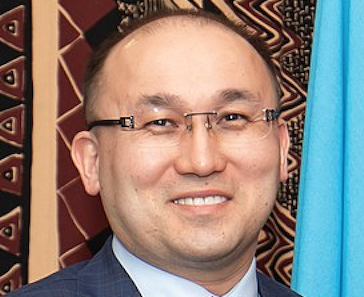 Dauren Abayev
Dauren Abayev – Minister of Culture and Sports of the Republic of Kazakhstan
Mr. Dauren Abayev was born 18th April 1979 in Almaty Region (Kazakhstan).
He is graduated from Al-Farabi National University majoring in international law (2001), Leiden University (2006) and Eurasian Humanitarian Institute (2014).
During 2001 and 2007, he occupied different positions as a diplomat in the Ministry of Foreign Affairs of Kazakhstan and at the Embassies of Kazakhstan in Azerbaijan and Netherlands.
Thereafter, he became Head of Press Service Department in the Ministry of Foreign Affairs in 2007 and continued working in the Presidential Administration during 2008-2011, becoming Press Secretary and then State Inspector of the Presidential Administration in 2011 and 2013, respectively.
In 2016, Mr. Abayev was appointed Minister of Information and Communications and then Minister of Information and Public Development in 2019.
In 2020, he moved to the position of First Deputy Head of the Presidential Administration.
From January 2022, he occupies the position of Minister of Culture and Sports of Kazakhstan.
Mr. Abayev speaks Kazakh, Russian and English. Is married and has two children.
Awarded order "Kurmet" (of honor) and medal "For Contribution to the development of the Eurasian Economic Union".