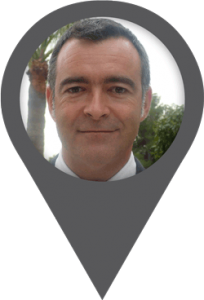 En José Luis és el director general del grup Sport Hotels Resort & Spa d'Andorra.
Té un MBA de l'Escola Suïssa de Turisme i Hostaleria i el HTW (Hochschule für Technik und Wirtschaft, Chur), així com un Diploma en Turisme per la Universitat de les Illes Balears. Parla castellà, català, anglès i alemany.
Va iniciar la seva carrera professional a Mallorca, al Arabella Sheraton Golf Hotel Son Vida 5 * (Luxury Collection), el restaurant del qual compta amb una estrella Michelin, on va desenvolupar diferents funcions fins a arribar a la direcció. Més tard, va ser nomenat director del Castell Hotel Son Vida 5 * GL, membre de la Luxury Collection and Leading Hotels of the World.
El 2009, es va traslladar a Andorra en qualitat de director de l'Hotel Hermitage & Spa 5 *, membre dels Prestige Hotels of the World, i des d'octubre de 2013 ocupa el seu actual càrrec de director general dels  Sport Hotels Resort & Spa.
---
Moderador